Atlas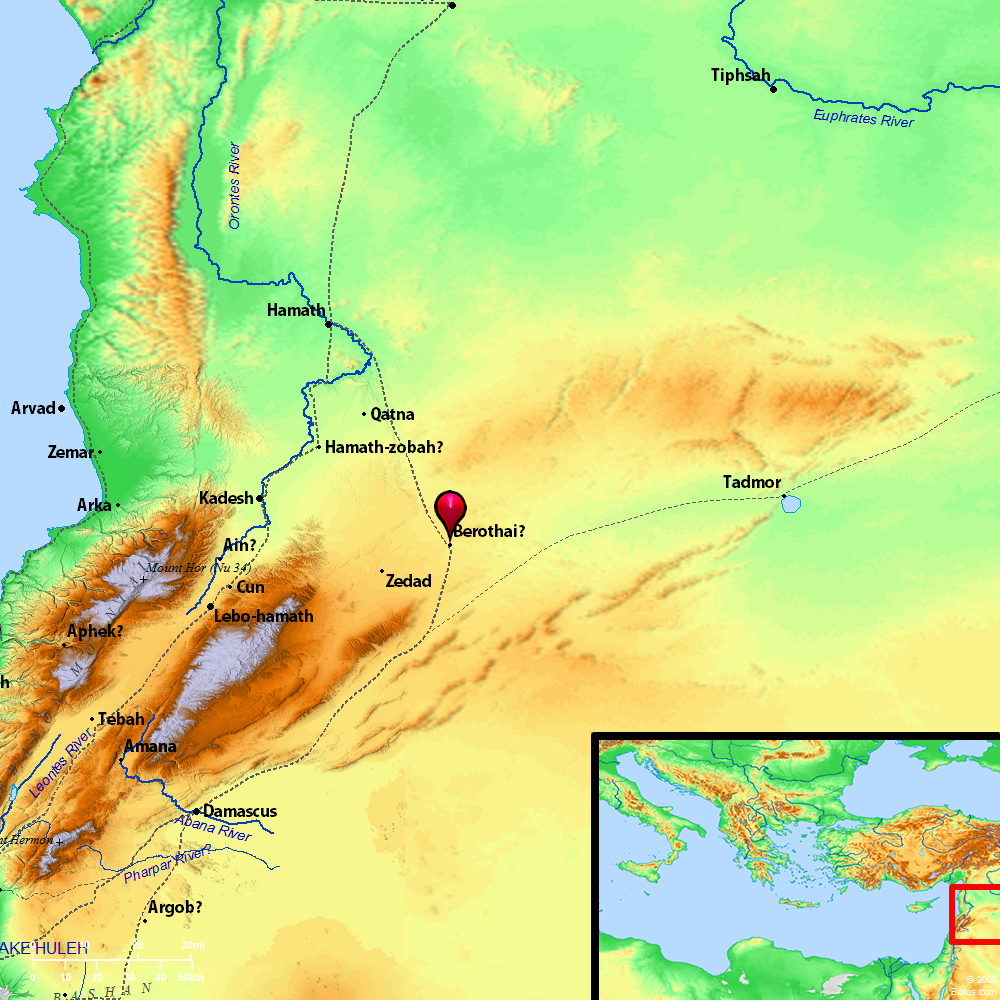 ---
Maps Created using Biblemapper 3.0
Additional data from OpenBible.info
---
You are free to use up to 50 Biblos coprighted maps (small or large) for your website or presentation. Please credit Biblos.com.
Occurrences
1 Chronicles 18:8
From Tibhath and from Cun, cities of Hadadezer, David took very much brass, with which Solomon made the bronze sea, and the pillars, and the vessels of brass.
Encyclopedia
CUN
kun (kun, A, ek ton eklekton poleon, "from the chosen cities"): One of the cities of Hadarezer, king of Syria, spoiled by David (1 Chronicles 18:8, the King James Version "Chun"). In the parallel passage (2 Samuel 8:8) its place is taken by BEROTHAH, which see.
Strong's Hebrew
H3560: Kun
a city in Aram (Syria)