Atlas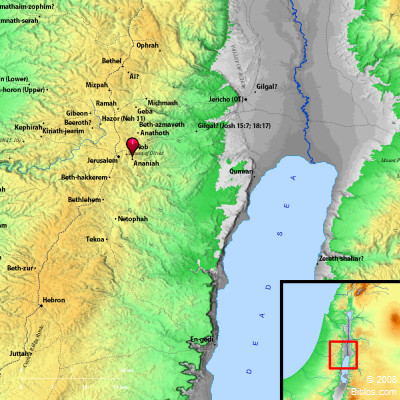 ---
Maps Created using Biblemapper 3.0
Additional data from OpenBible.info
---
You are free to use up to 50 Biblos coprighted maps (small or large) for your website or presentation. Please credit Biblos.com.
Occurrences
Nehemiah 11:32
at Anathoth, Nob, Ananiah,
Encyclopedia
ANANIAH
an-a-ni'-a `ananyah, ("Yah has covered"):

(2) A town of Benjamin mentioned in connection with Nob and Hazor (Nehemiah 11:32). It is commonly identified with Beit Hanina, between three and four miles North-Northwest from Jerusalem.