Atlas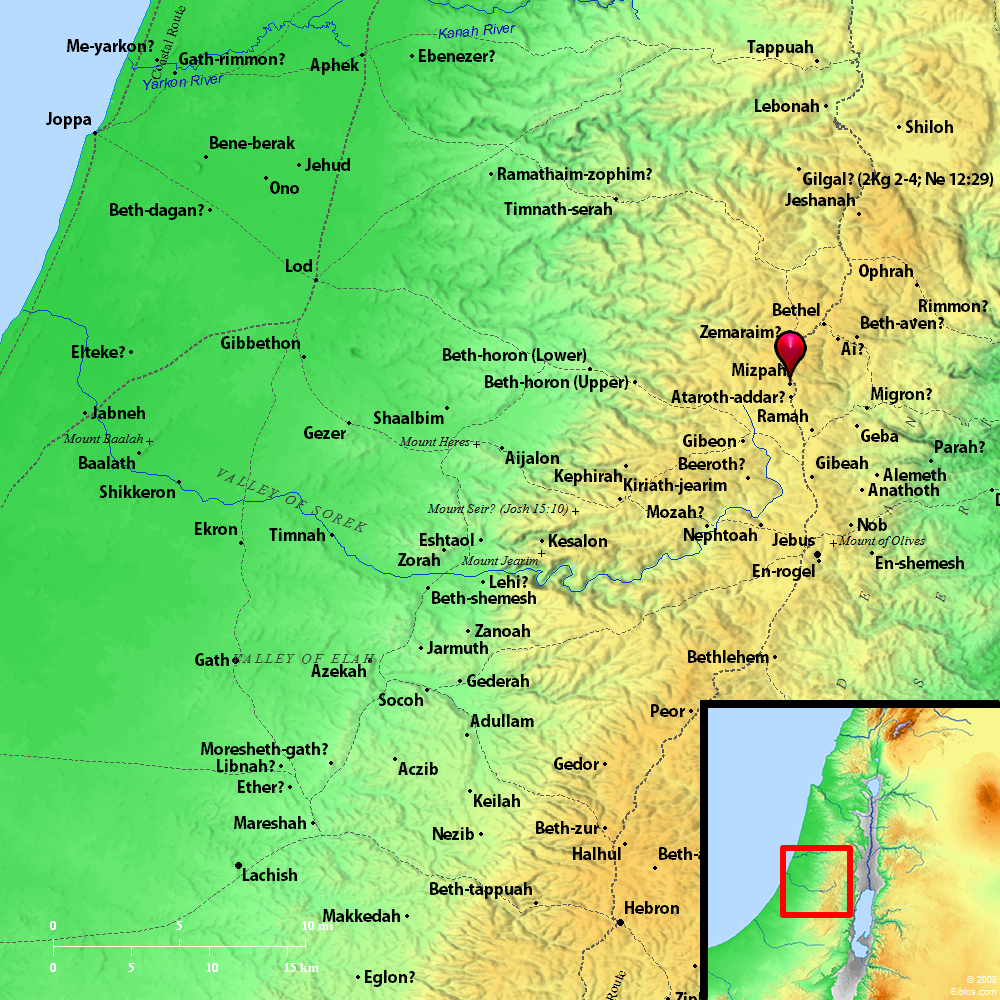 ---
Maps Created using Biblemapper 3.0
Additional data from OpenBible.info
---
You are free to use up to 50 Biblos coprighted maps (small or large) for your website or presentation. Please credit Biblos.com.
Occurrences
1 Samuel 19:18
Now David fled, and escaped, and came to Samuel to Ramah, and told him all that Saul had done to him. He and Samuel went and lived in Naioth.
1 Samuel 19:19 It was told Saul, saying, "Behold, David is at Naioth in Ramah."
1 Samuel 19:22 Then went he also to Ramah, and came to the great well that is in Secu: and he asked, "Where are Samuel and David?" One said, "Behold, they are at Naioth in Ramah."
1 Samuel 19:23 He went there to Naioth in Ramah. Then the Spirit of God came on him also, and he went on, and prophesied, until he came to Naioth in Ramah.
1 Samuel 20:1 David fled from Naioth in Ramah, and came and said before Jonathan, "What have I done? What is my iniquity? What is my sin before your father, that he seeks my life?"
Encyclopedia
NAIOTH
na'-yoth, ni'-oth (nayoth; Codex Vaticanus Auath; Codex Alexandrinus Nauioth): This is the name given to a place in Ramah to which David went with Samuel when he fled and escaped from Saul (1 Samuel 19:18, etc.). The term has often been taken as meaning "houses" or "habitations"; but this cannot be justified. There is no certainty as to exactly what the word signified. Clearly, however, it attached to a particular locality in Ramah; and whatever its etymological significance, it denoted a place where the prophets dwelt together. On approaching it in pursuit of David, Saul was overcome by the Spirit of God, and conducted himself like one "possessed," giving rise to the proverb, "Is Saul also among the prophets?"

W. Ewing
Strong's Hebrew
H5121: Navith
an abode of prophets